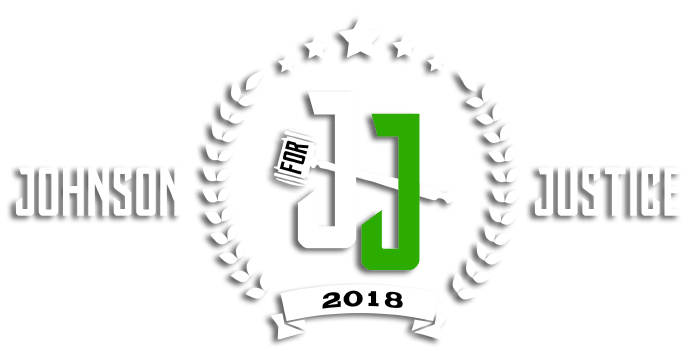 Duane R. Johnson for 36th District Court Judge
Duane Johnson is a 1973 graduate of Cass Technical High School and a 1977 graduate of Michigan State University. He began working for the State of Michigan as a disability examiner and subsequently enrolled in the evening program of Detroit College of Law. He graduated cum laude in 1988 and has been a licensed attorney since 1988.
Duane worked as an assistant attorney general for 8 years representing the Unemployment Insurance Agency, the Department of Human Services and the Civil Rights Department. He felt compelled to leave the Attorney General's Office to commence the private practice of law. Duane partnered with attorney Barbara Littles forming the law firm of Johnson & Littles, PLLC. Mrs. Littles has moved forward as an evangelist, life coach and public speaker. Duane has continued in the private practice of law as Duane R. Johnson, P.C.
In private practice he has handled probate matters, social security disability cases, civil, juvenile and criminal cases. He has also served as an administrative law judge for the Unemployment Security Commission. Presently, criminal, juvenile and probate are his primary areas of practice.
Duane has served as a deacon at the Straight Gate International Church for over 20 years. He is active with the evangelical department ministering to youths at the Wayne County Juvenile Detention Center and he is also a prayer cell leader. He also serves as a board member of BUF of Michigan.
Duane is the son of the late Mackie Johnson, a Detroit Police Officer and of Pearl Johnson, a Detroit Public School Teacher. He is the eldest of 4 siblings. He has celebrated 39 years of marriage to the beautiful Victoria Johnson. They have two wonderful daughters, Monique (Marvin) Winans and Candace (Justin) Kimpson MD, and three beloved grandchildren Marvin III, Miranda and Marissa Winans.
Duane is committed to giving back of his talents, experience and ability to the great City of Detroit. Duane R. Johnson for rock, solid justice!